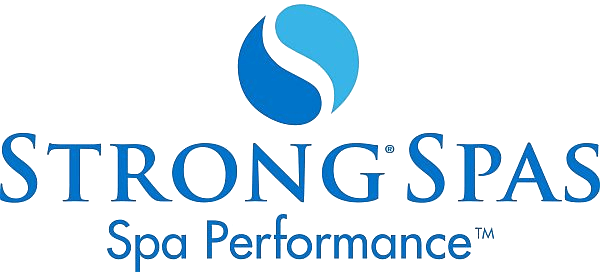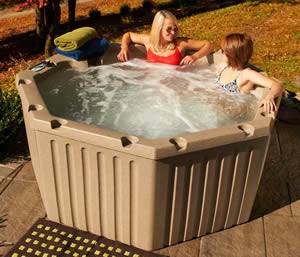 Rio Hot Tub- hire rates
4 Day Weekend – Deliver on Thursday, collect on Monday = £160
7 Day Hire – Deliver on Thursday, collect on Thursday = £195
Payment by cheque shall be cleared before delivery, or by cash on delivery.
Delivery is free in Leicestershire and Rutland; please contact us for delivery costs outside these counties.
The Rio is a octagonal hard shell hot tub but still portable enough for hire. Being approx 1790mm x 1790mm x 750mm it will fit through the average gateway. It seats 5/6 adults and boasts 11 hydrotherapy jets. LED lighting and a 2hp 2 speed pump.
During Your Hire Period
If during your hire period you have any issues with the "mode settings" please follow the instructions below.
The spa is preset to ST Standard Mode. However the modes can be changed and sometimes the user does this by accident. To change the mode from EC Economy or SL Sleep back to ST Standard. Press either the "cool or warm" button then the "light" button with each press. The display will scroll through the different modes. Stop pressing the button when you see "ST" on the screen. This will set it to Standard shortly after this the "temp" will come back on the screen. You will know if you have done this correctly because whilst in Standard Mode it only shows the "temp" on the screen. If its set to EC or SL this will rotate with the temp on the screen.
Rio Hot Tub specifications:
5/6 Seats
Dimensions: 1790mm x 1790mm x 750mm
High Performance 2HP 2 Speed Pump
13 Amp Plug – Just plug and go!
2 Kw Energy Efficient Heater
Digital Topside Controls
LED Multi Coloured Light
11 Adjustable Hydrotherapy Jets
Adjustable Air Control
Lumbar Seating
Hard Thermal Cover
Approx 225 gallons (840 litres) of water
Steps Are Not Included For The Hire Period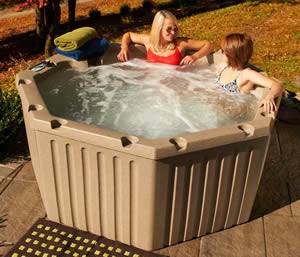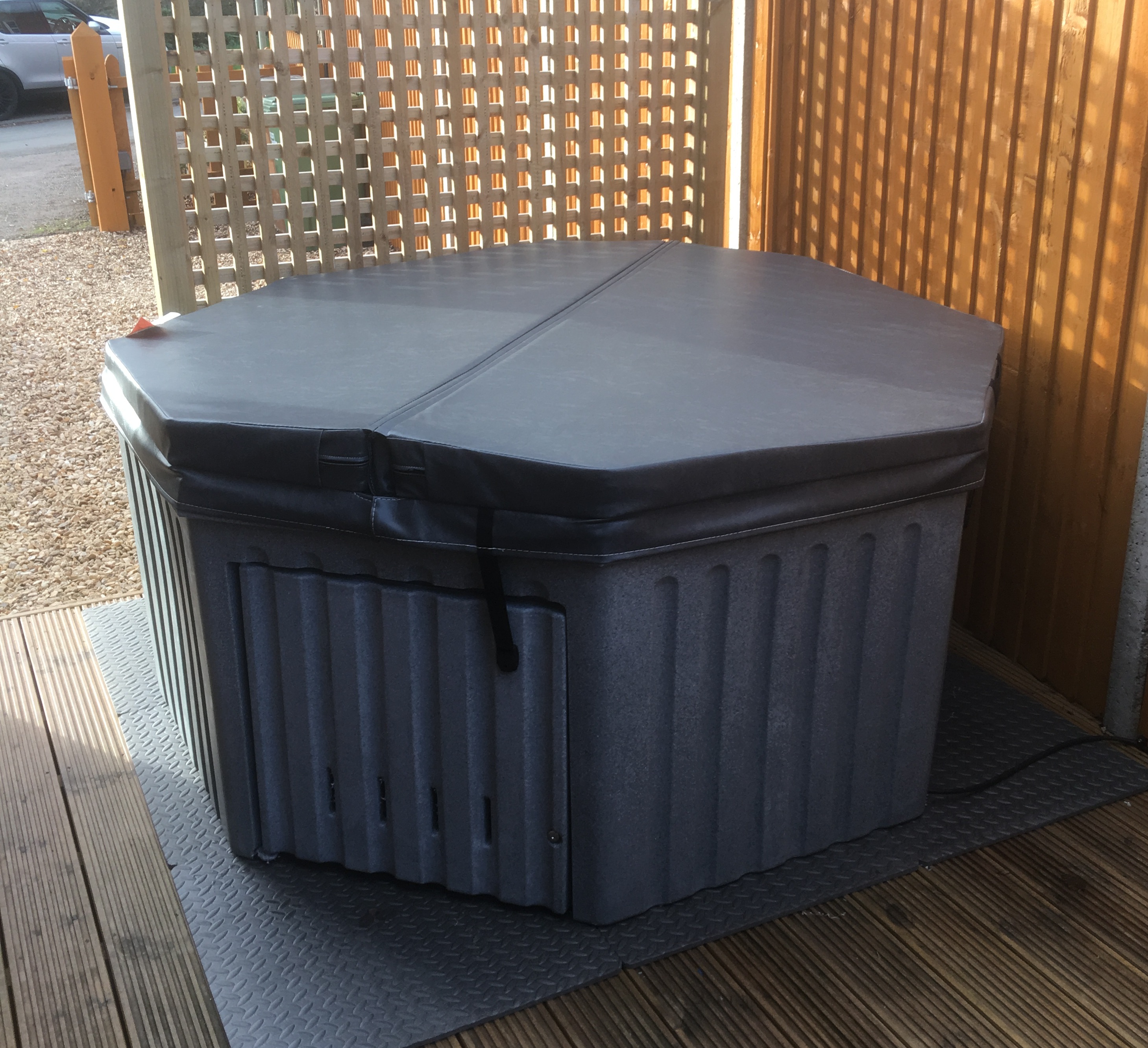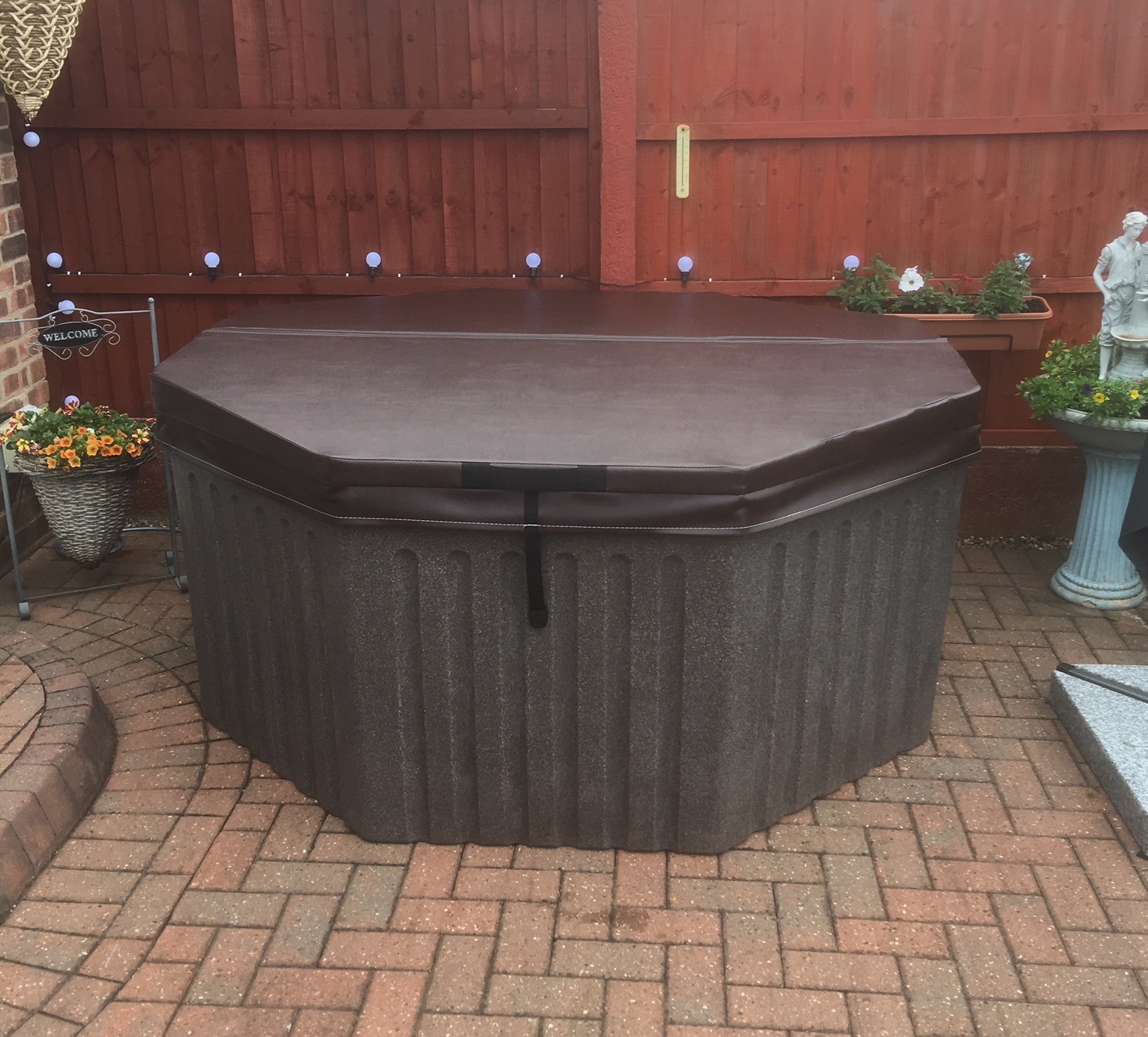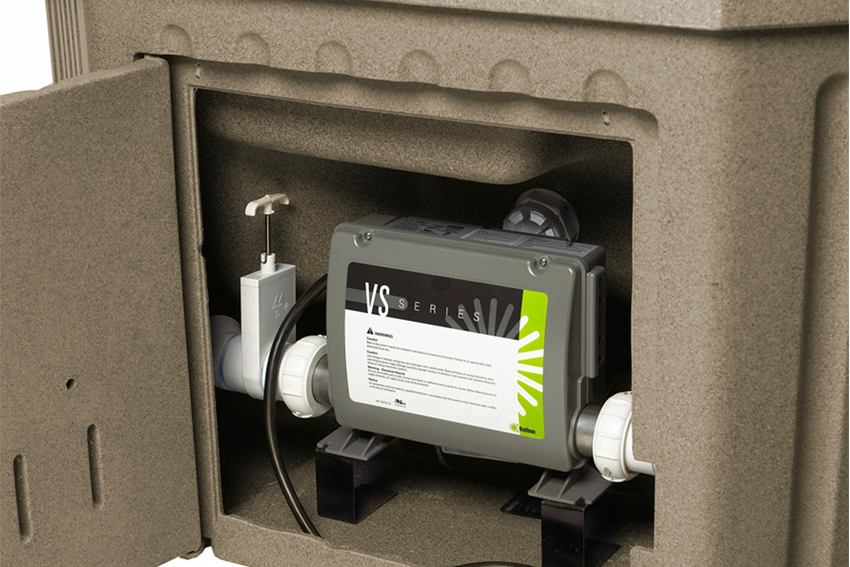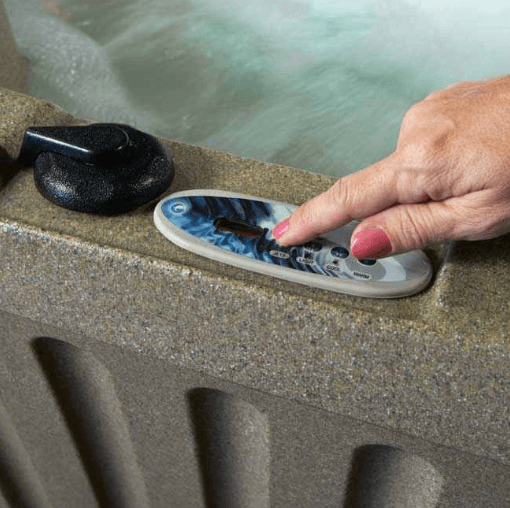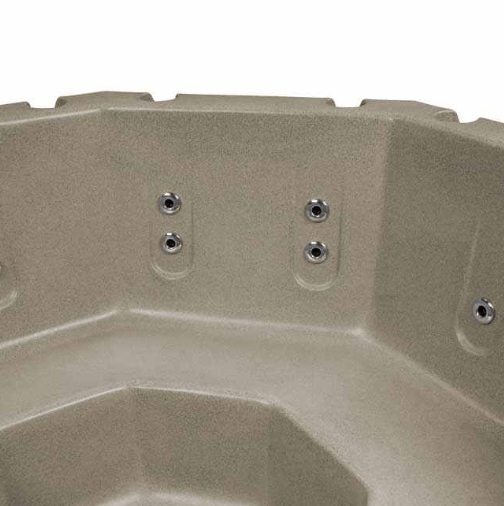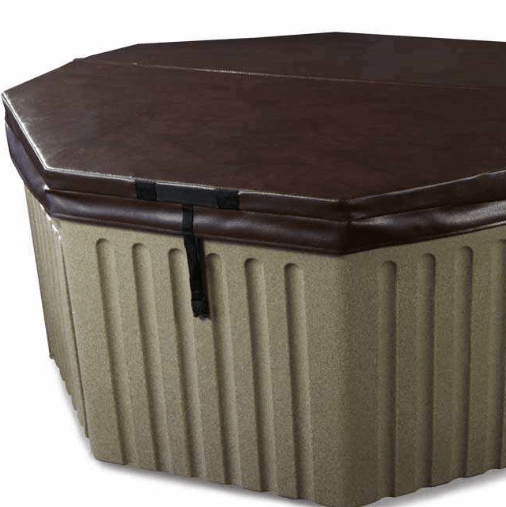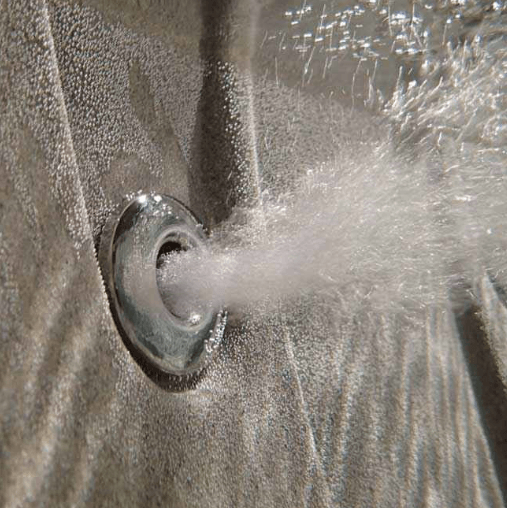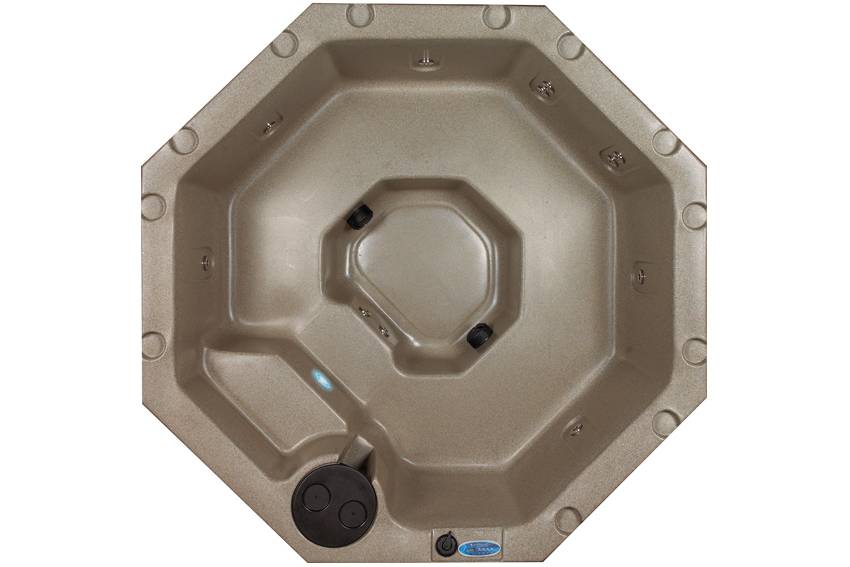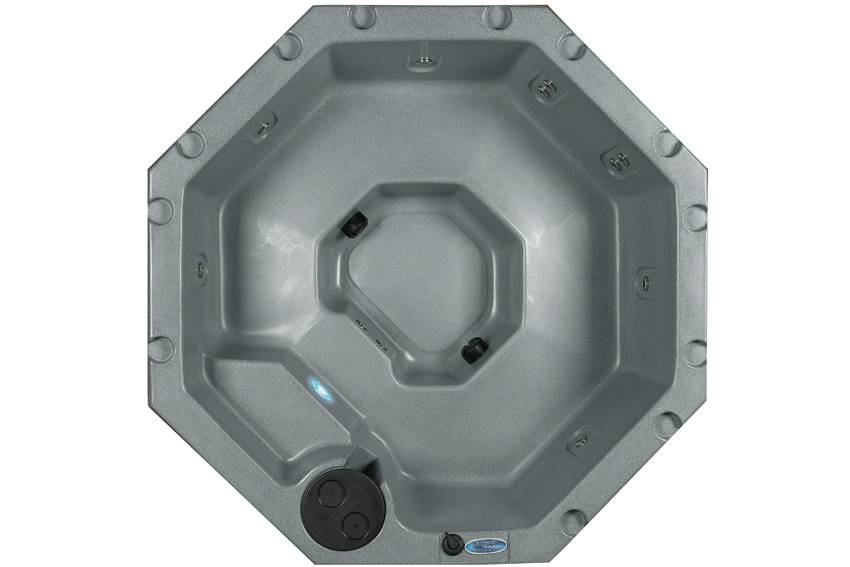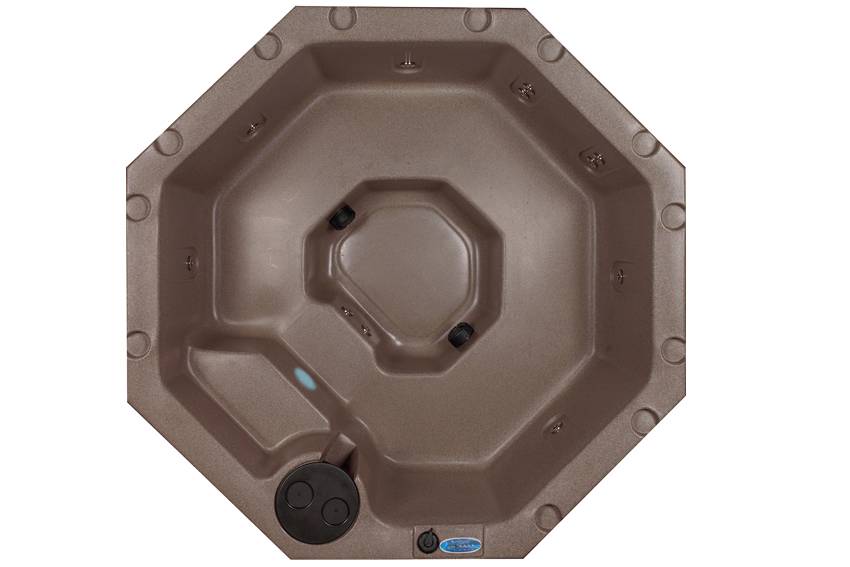 10401182_70143616720_2903179_n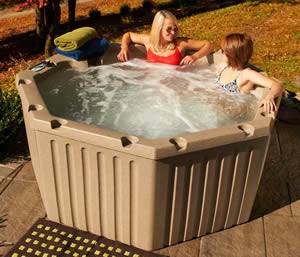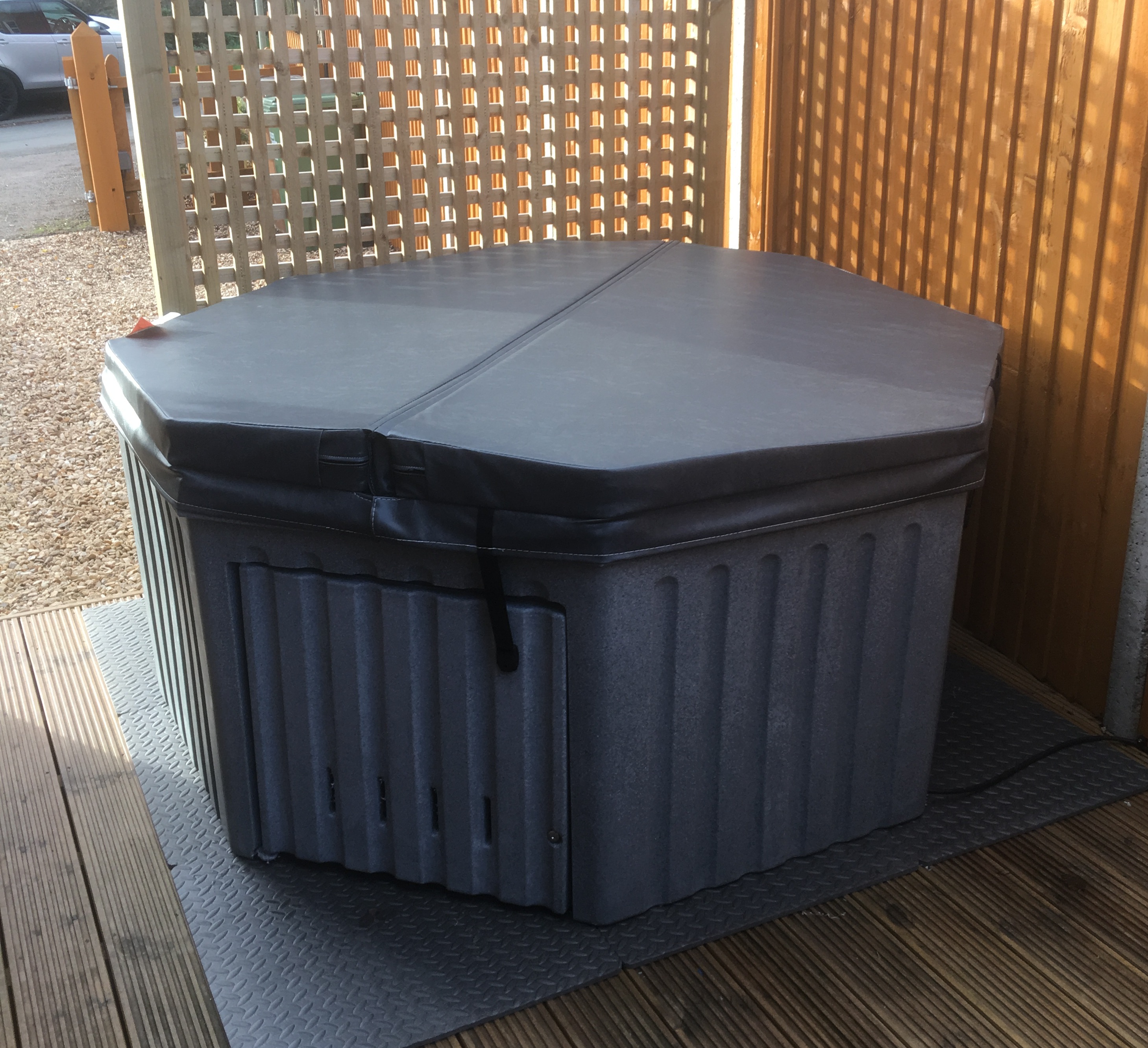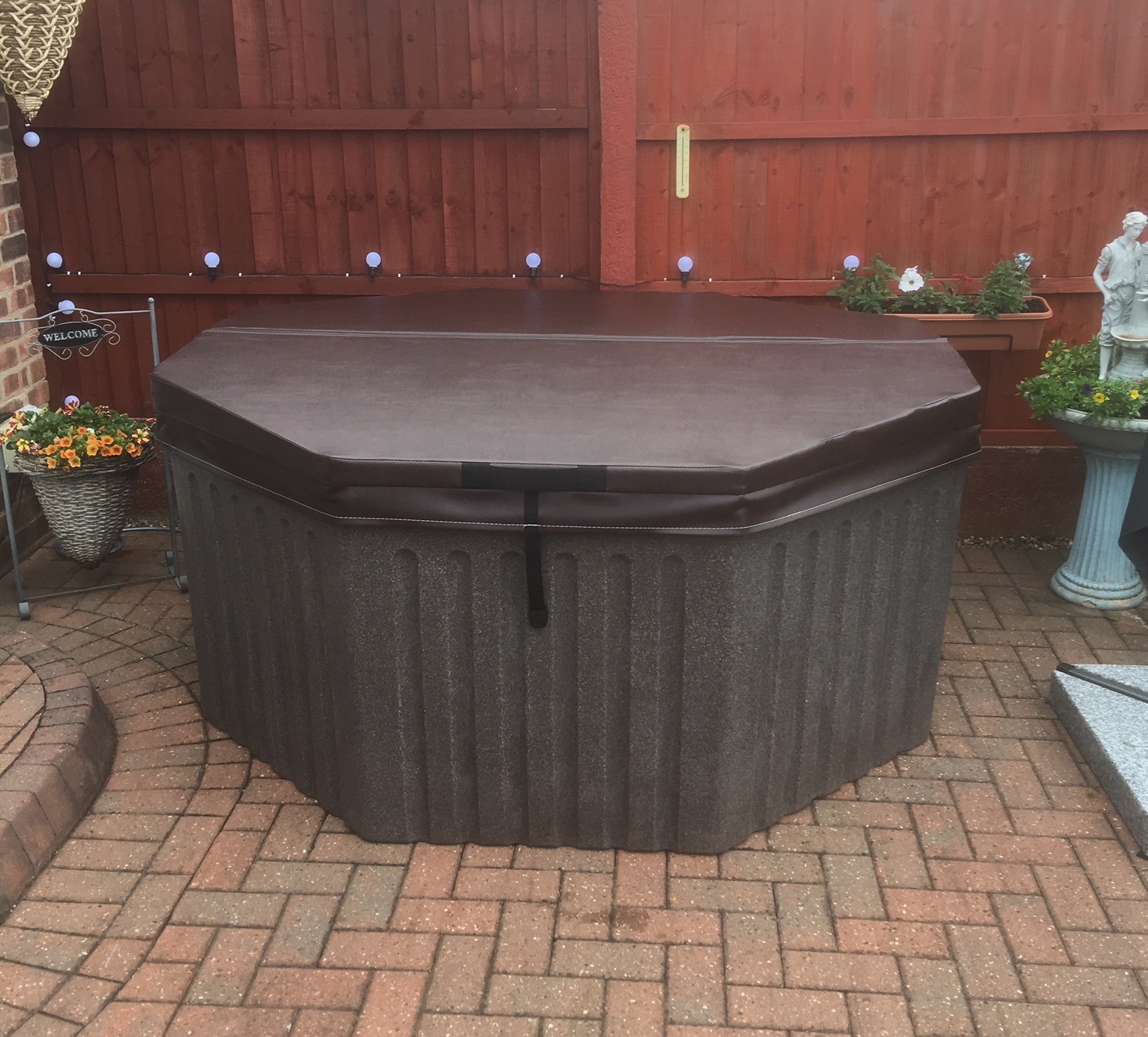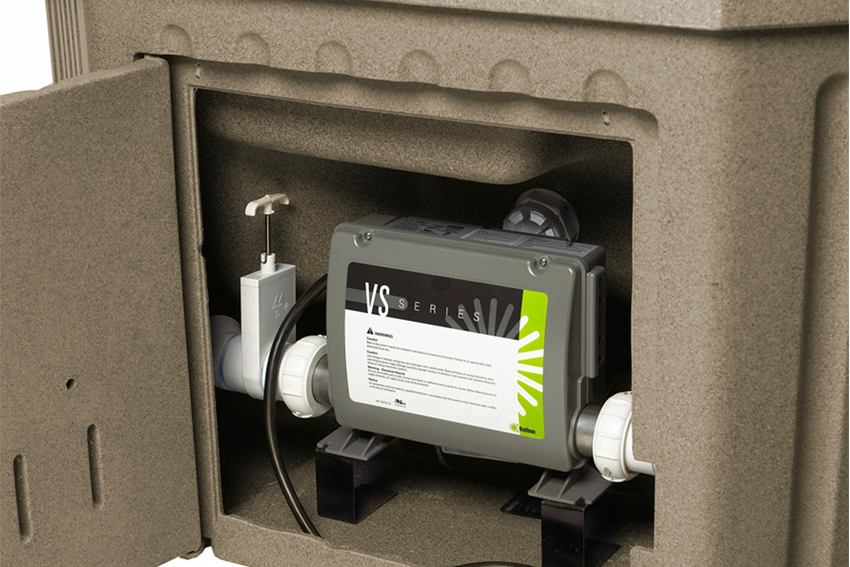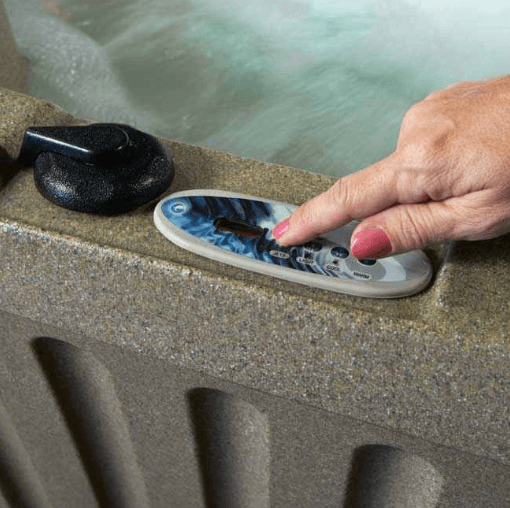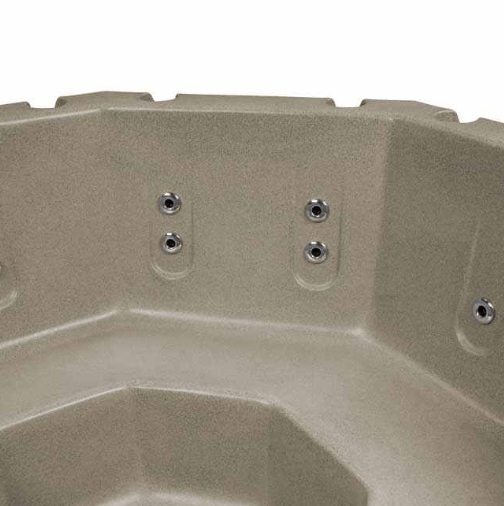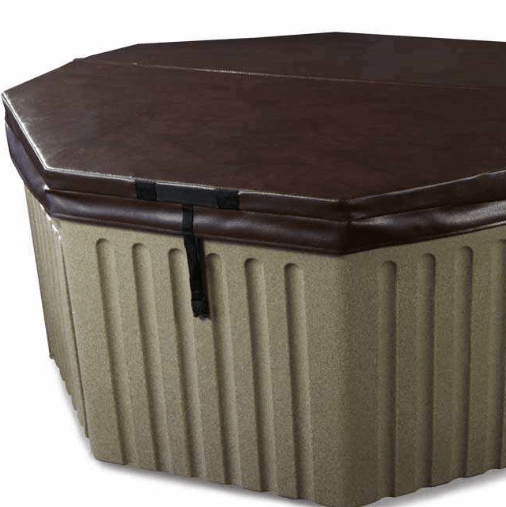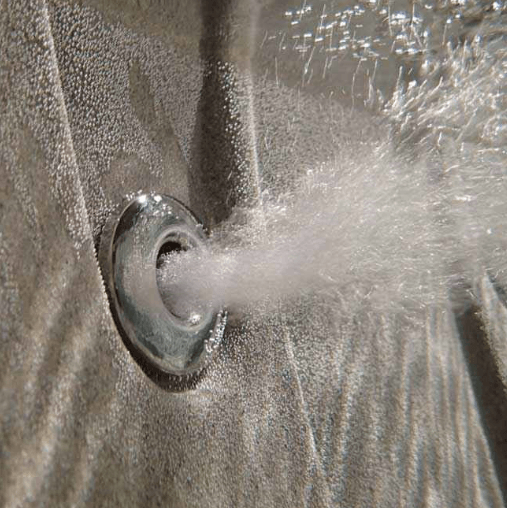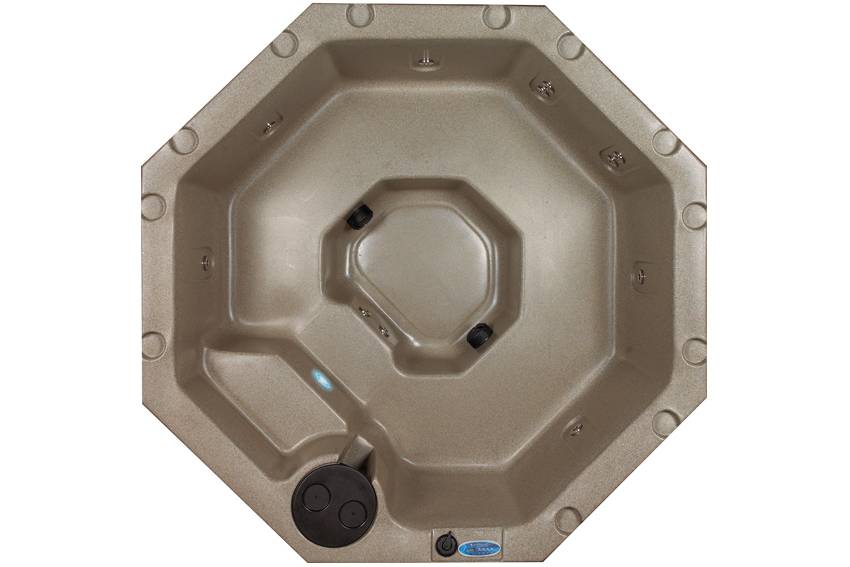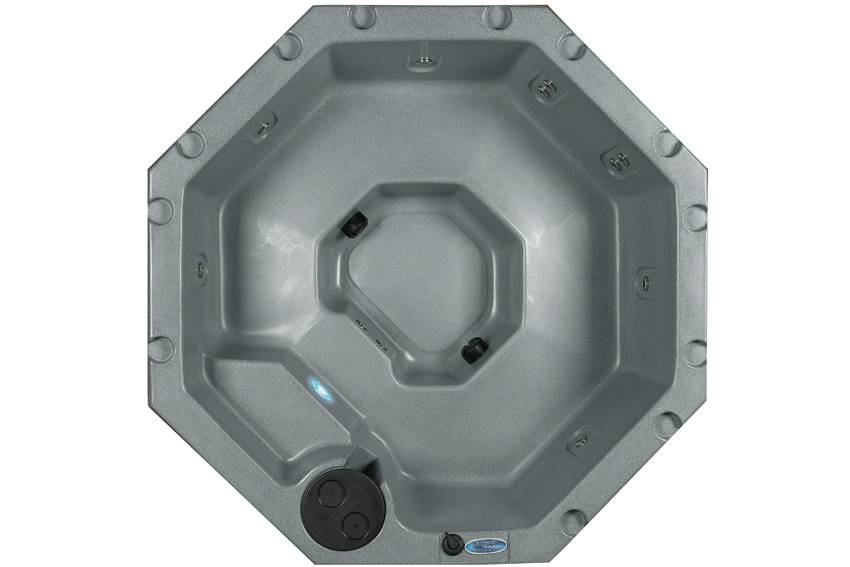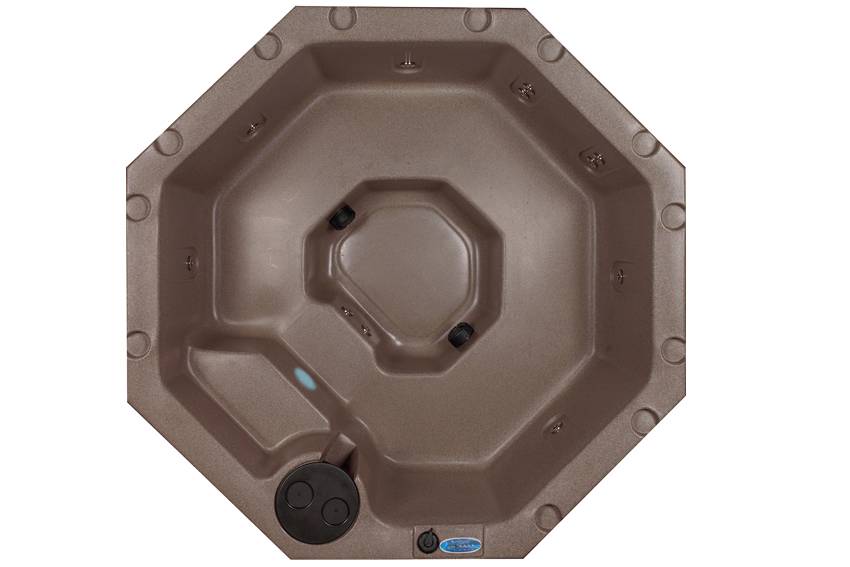 Customer requirements
Suitable access – the spa will arrive on its side on a trolley. Please ensure that you have sufficient clearance through to the place you wish to site the spa (note the dimensions above). Be aware of steps, sharp turns, gateways and height restrictions.
Suitable site – we will not place this hot tub on grass. However slabs, concrete, firm standing and decking will be fine. The area must be flat and level. A small fall over the area will be ok but please consult us before delivery if this is the case.
Electrical supply – the spa will have to plugged into a 13amp supply which must be on a RCD. The cable on the spa will be 10 meters long. If this will not reach your socket we will supply a suitable PAT tested extension lead.
Water supply – the hot tub will be filled using your hose from your domestic supply.
Delivery details
Delivery will be free in Leicestershire and Rutland. We will deliver up to 50 miles from our Billesdon base. Please ring or email for delivery costs outside Leicestershire and Rutland. The weeks hire can be arranged on a flexible basis we will deliver/collect on most days of the week. We will supply chemicals for the duration of the hire. And we will be happy to answer questions on water maintenance at the point of installation and during your hire period.
If you have any questions or concerns about hiring the Canterbury please feel free to email or ring and we will be happy to help.
Chemicals
You will be supplied with ample chemicals for the duration of your hire period. DO NOT USE OR ADD ANY OTHER CHEMICALS TO YOUR WATER OTHER THAN THOSE SUPPLIED BY US. Not even bubble bath, foam bath or washing up liquid of any description. Failure to comply with these instructions may cause SERIOUS DAMAGE TO THE BODY AND SKIN.
The Canterbury will take approx 10/12hrsto heat up to full temperature. Likewise up to 16/18hrs during the winter months and extreme weather conditions.
All the spas can be helped to reach full temperature by using hot water from the household domestic supply. Adding 15/20 buckets of hot water will help speed up the heating process. Additionally if you have the facility to utilise a hot water tap and combi boiler to fill the spa this will help. Meaning the target temperature can be reached by the time the spa is full and it will be ready to be-used. 
We do not recommend children under 10 years old use the spa. Please ensure that if any children will be using the hot tub or spa that they are fully supervised at all times "Leicester Hot Tub Hire Ltd" will not be held responsible for any accidents whilst the hot tub or spa is in your care during your hire period.
Anyone with any health issues or taking any medication should not use the hot tub or spa without consulting their doctor first.
Please also note no adult or child should sit on the filter housing at any time this is a suction area. Do not remove the filter housing top whilst the spa is running.