Hot Tub Sales – Alps Spas White Mountain
5 people   56 jets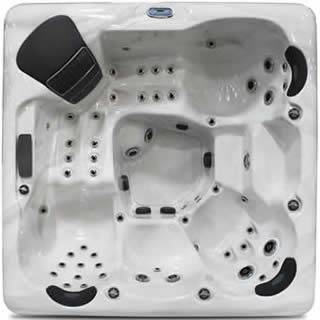 Alps Spas White Mountain – from £7995 (or £8495 with Bluetooth stereo system)
Includes VAT, delivery and starter kit.
The White Mountain with seating for 4/5 people including 2 loungers making this spa unique and also offers 56 various jets, 2 x 2 speed pumps, ozone, LED lighting and lighted waterfall feature and air controls. New for 2017 The all NEW Balboa Water Group Hot Tub application for the Android®, iPhone®, iPod touch® or iPad® Upgrade for £495 more info? Control your hot tub from anywhere with internet access whenever you choose.
The White Mountain is available in the following shell and cabinet colours: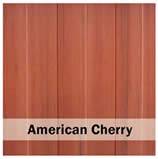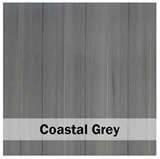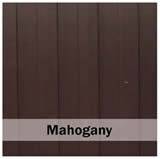 White Mountain Hot Tub specifications
Seating 4/5 Seats Including 2 Loungers
Dimensions 84in x 84in (2130mm x 2130mm)
Depth 35in. (890mm)
Weight (dry) Approx. 750 lbs. (340 kg)
Capacity Approx. 1211 Lts
Total Jet Package 56 Stainless Steel
Heater 3 kw
Drain System Yes (external)
Air Controls: 4 Lighted
Ozone Yes Balboa
Control System Balboa Digital GS511 / VL600
Insulation Foam and Insulating Wall
Solid ABS Base Yes
Filter Front Load 100sq.ft
Light LED Lighting
Waterfall Lighted With Adjustable Flow
Electrical Requirements: 240V 32 AMP
Luxury Headrests 3
Equipment Access Yes
Pump 2 (5hp 2 speed)
Thermal Hard Cover Yes – Deluxe
Frame Galvanized G90 Steel
Cabinet Maintenance Free Synthetic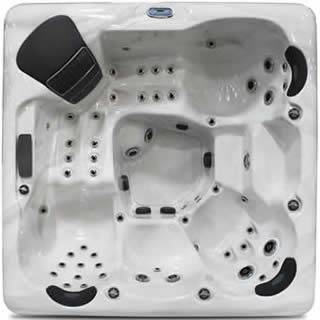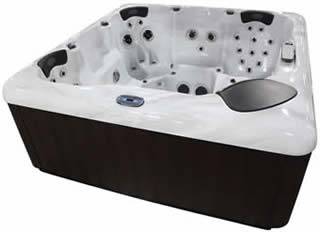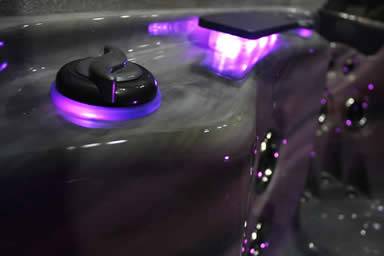 With a shell colour choice from Sterling Marble, Oyster Pearl and Tuscan Sun Lucite acrylic.
Lucite cast acrylic is one of the most durable bath and shower products on the market. It's strong cast acrylic surface and fiberglass backing make it resistant to the rigors of everyday life. The Lucite acrylic non-porous surface requires less maintenance and is easier to clean. And now Lucite acrylic is available with built-in Microban antimicrobial product protection. Microban protection inhibits the growth of bacteria that can cause stains and odours on the tub surface. The continuous antimicrobial protection makes tub surfaces easier to clean and keeps them cleaner between cleanings. And because it's built-in during manufacturing, it won't wash off or wear for an added level of cleanliness that will last the life of the tub.
The cabinet is a maintenance free synthetic material with double insulation and comes in 3 colours Mahogany, (darkwood) American Cherry and Coastal Grey.
Delivery and installation in Leicestershire and Rutland will be free, for all other locations please contact us for delivery and installation costs.

Multi-coloured perimeter lighting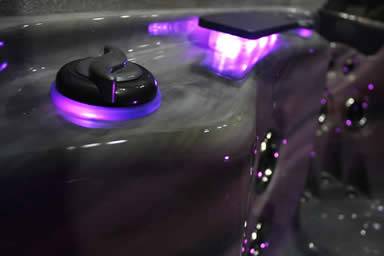 Lighted waterfall feature and lighted air controls

Antimicrobial product protection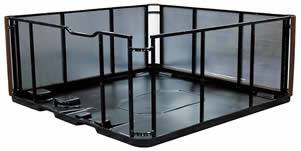 Galvanised Steel Subframe And ABS Base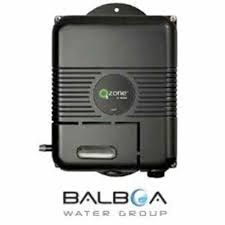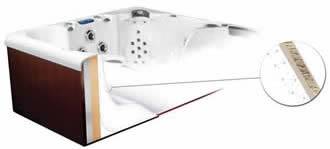 Foam And Insulating Wall Construction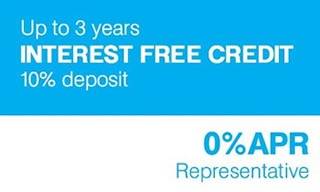 Representative Example:
Purchase Price £7995.00
Deposit £800.00
Amount Of Credit £7195.00
36 Monthly Payments £199.86
Total Repayable £7995.00
Duration Of Agreement 36 Months
Rate Of Interest Fixed 0%
APR Representative 0%
FREE INSTALLATION
Delivery and installation in Leicestershire, Rutland and the surrounding counties will be free, please consult us for delivery and setup costs outside this area.