Hot Tub Sales – Alps Spas Olympus XLS
6 people   91 jets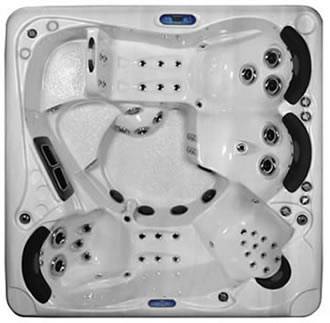 The Olympus XLS a 5/6 seater spa including 2 loungers and a total of 91 hydrotherapy jets this huge spa is packed full of quality features. Which includes Perimeter lighting, lighted mushroom waterfalls, lighted cup holders, touch screen controls, and lighted hand rail. New for 2019 The all NEW Balboa Water Group Hot Tub application for the Android®, iPhone®, iPod touch® or iPad® Upgrade for £495 more info? Control your hot tub from anywhere with internet access whenever you choose.
.
The Olympus XLS is available in the following shell and cabinet colours: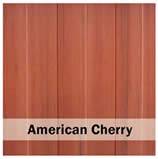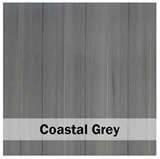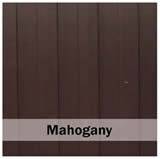 Olympus XLS Hot Tub specifications
Seating: 5/6 Seats Including 2 Loungers
Dimensions: 2300mm x 2300mm x 940mm
Weight (dry): Approx. 432 kg
Capacity: Approx. 1608 L
Total Jet Package: 91 Stainless Steel
Port Twin Spin Jets: 3 x 7 (total 21)
Direct Pressure Jets: 21
Direct Pressure Hip Jets: 4
6.5″ Directional Cyclone Jets: 2
6.5″ Vari Swirl Jets: 2
Calf Jets: 18
Foot Massage Jets: 4
Direct Neck And Shoulder Jets: 14
Vertical Lava Jets: 4
5″ Massage Jets: 3
Whirlpool Jets: 2
Hand Massage Jets: 4
Lighting: Main LED and Perimeter Lighting
Secondary Lighting: Yes
External Cabinet Lighting: Yes
Pop-up Lighted Mushroom Waterfalls: 2
Lighted Cup Holders: 2
Lighted Hand Rail: 1
Lighted Air Controls: 5
Heater: 3 kw
Drain System: Yes (external)
Electrical Requirements: 240V 32 AMP
Aromatherapy: Yes
Ozone: Yes
Digital Control System: Balboa BP2100
Auxiliary Control: 1
Insulation: Foam and Insulating Wall
Solid ABS Base: Yes
Filter: Front Load 100sq.ft
Luxury Headrests: 4
Equipment Access: Yes
Pumps: 3 (6hp 2 speed)
Thermal Hard Cover: Yes – Deluxe
Cabinet Heat Transfer: Maintenance Free Synthetic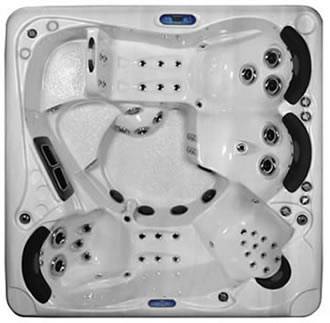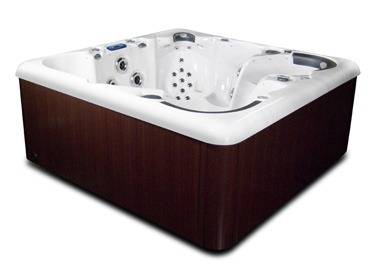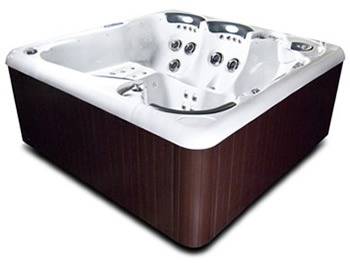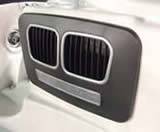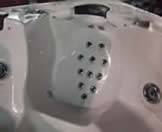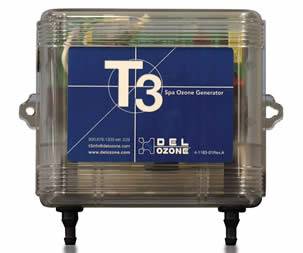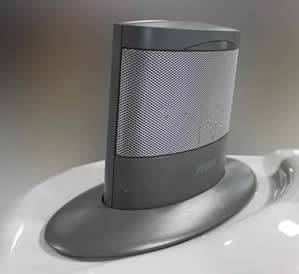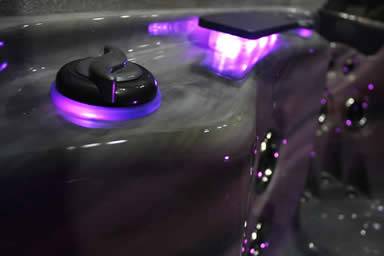 10401182_70143616720_2903179_n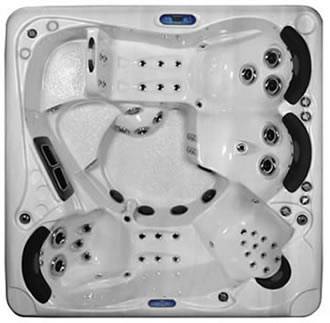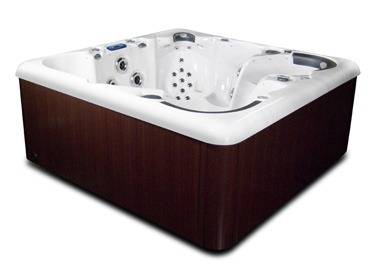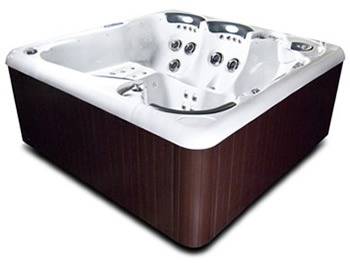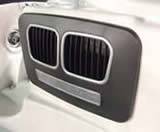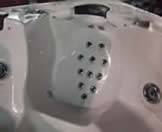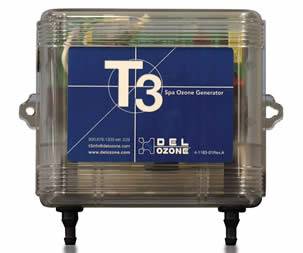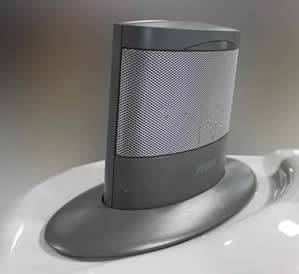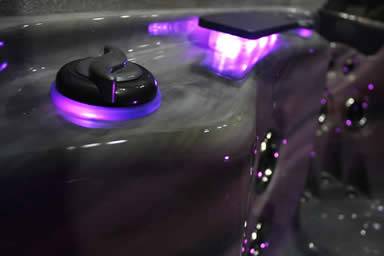 The Olympus XLS features "His and Her" loungers ensuring everyone has a custom fit. The lighted handrail will guide you into this powerful vessel packed with hydrotherapy jets targeted to massage all parts of the body. The newly designed hot seat is equipped with reverse neck and shoulder jets to reach the areas other spas can't. Dual whirlpool jets are ideal for a powerful hip or back massage while creating a calming flow throughout the spa. With so many features you will find yourself never wanting to get out of this gorgeous spa
The Alps Spas Olympus XLS is a huge luxury family spa with a with 2 loungers and a selection of 91 hydrotherapy jets that gives every seat exceptional power, its three 6hp 2 speed pumps offers flexibility for the users. The Olympus XLS has a multi coloured LED and a perimeter lighting system which looks fantastic at night coupled with the lighted cup holders, lighted hand rail and the lighted pop up mushroom waterfalls this spa will glow at night.
The spa shell is manufactured from ABS backed acrylic for structural integrity and to greatly prevent the chances of delaminating in years to come. Alps use environmentally friendly acrylic backing instead of layers of vinyl ester and fiberglass that emit harmful VOC gasses into the air. Finally, a layer of 2lb foam is applied for added insulation. This keeps water and air lines securely in place, increasing water flow and preventing leaks.
The steel frame construction is just as important, that's why all Alps Spas come with a powder coated steel frame. These frames are not only stronger and lighter than conventional wood frames, they will not warp, rot or absorb water. it is easy to see why all Alps Spas have a Lifetime Structural Warranty.
Delivery and installation in Leicestershire and Rutland will be free, for all other locations please contact us for delivery and installation costs.

Multi-coloured perimeter lighting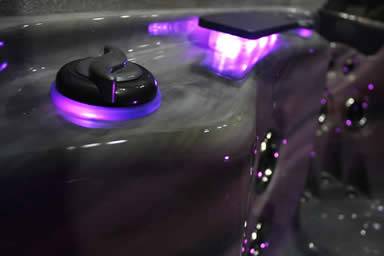 Lighted waterfall feature and lighted air controls

Antimicrobial product protection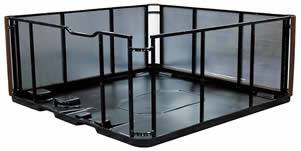 Galvanised Steel Subframe And ABS Base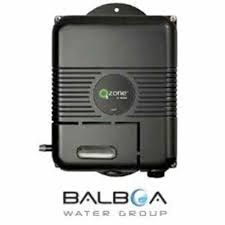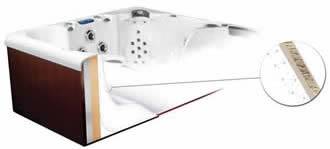 Foam And Insulating Wall Construction
FREE INSTALLATION
Delivery and installation in Leicestershire, Rutland and the surrounding counties will be free, please consult us for delivery and setup costs outside this area.