Hot Tub Sales – Alps Spas K2 XLS
8 people   109 jets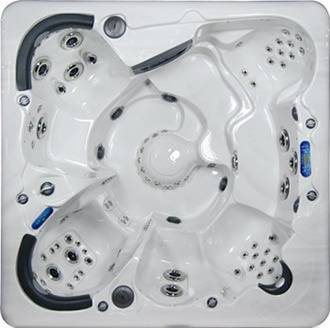 We asked our customers what they wanted and created something that will meet all their demands. Power from 3 x 6hp pumps serving 109 hydrotherapy jets, comfort, touch screen controls, lighted air controls and cup holders and unsurpassed quality are the key ingredients used to make this spa. New for 2019 The all NEW Balboa Water Group Hot Tub application for the Android®, iPhone®, iPod touch® or iPad® Upgrade for £495 more info? Control your hot tub from anywhere with internet access whenever you choose.
.
The K2 XLS is available in the following shell and cabinet colours: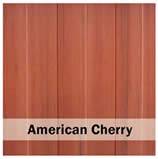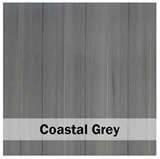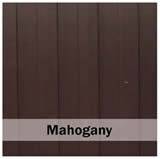 K2 XLS Hot Tub specifications
Seating: 7/8 Seats
Dimensions: 2300mm x 2300mm x 940mm
Weight (dry): Approx. 432 kg
Capacity: Approx. 1704 L
Total Jet Package: 109 Stainless Steel
Port Twin Spin Jets: 6.5″ 28 (4×7)
Direct Pressure Jets: 45
Direct Pressure Neck Jets: 6
6.5″ Directional Jets: 5
Direct Pressure Hand Jets: 2
Vari Swirl Jets: 2
Directional Micro Jets: 8
L.S. Jets: 1
Neck And Hand Jets: 4
Direct Pressure Hip Jets: 2
Micro Jets: 6
Auxilliary Control: 1
Heater: 3 kw
Drain System: Yes (external)
Diverter: 1
Ozone: Yes
Digital Control System: Balboa BP2100
Insulation: Foam and Insulating Wall
Solid ABS Base: Yes
Filter: Front Load 100sq. ft
Electrical Requirements: 240V 32 AMP
Lighting: Main LED and Perimeter Lighting
Secondary Lighting: Yes
External Cabinet Lighting: Yes
Lighted Air Controls: 6
External Cabinet Lighting: Yes
Lighted Cup Holders: 2
Pop Up Lighted Mushroom Waterfalls: 2
Luxury Headrests: 3
Equipment Access: Yes
Pumps: 3 (6hp 2 speed)
Thermal Hard Cover: Yes – Deluxe
Cabinet Heat Transfer: Maintenance Free Synthetic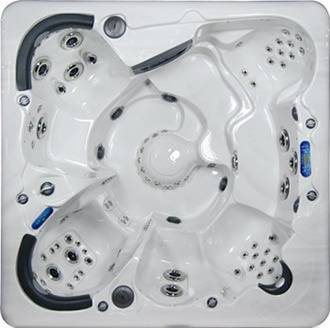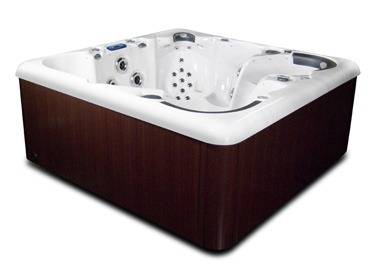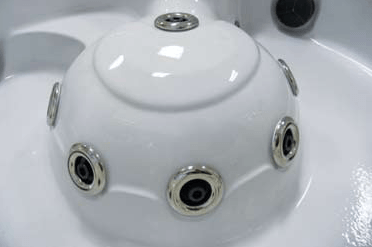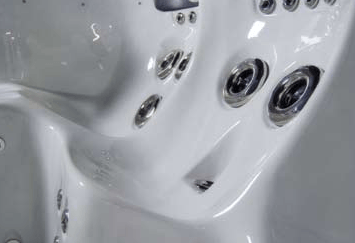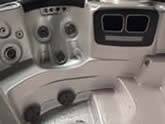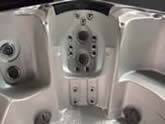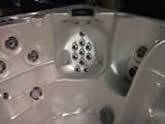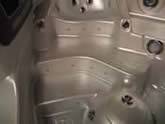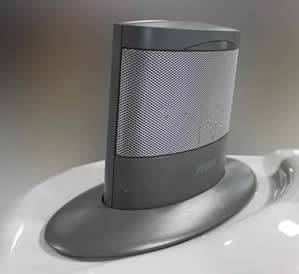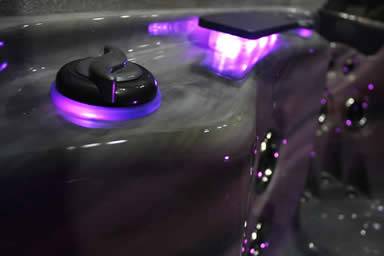 10401182_70143616720_2903179_n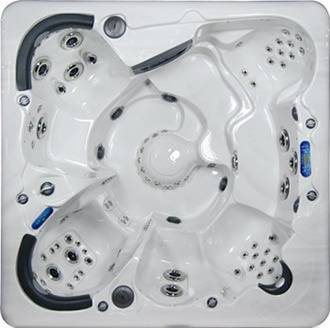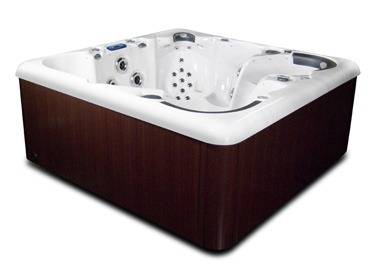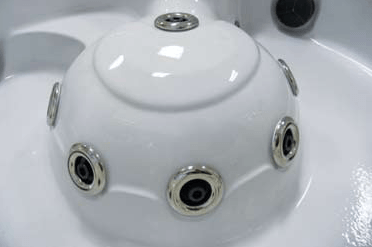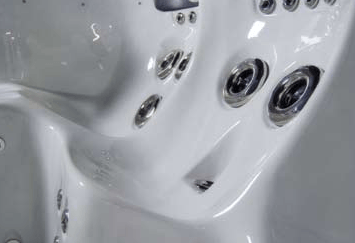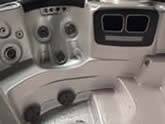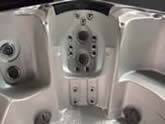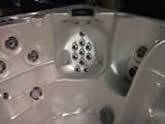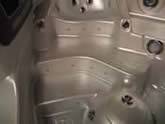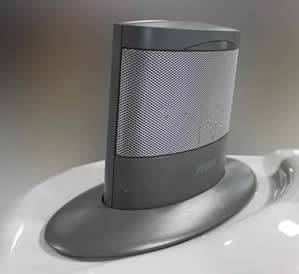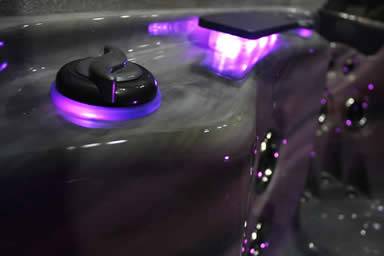 With a shell colour choice from Sterling Marble, Cameo, Pearl Shadow, Storm Clouds, Midnight Canyon and Winter Solstice Lucite acrylic.
Lucite cast acrylic is one of the most durable bath and shower products on the market. It's strong cast acrylic surface and fiberglass backing make it resistant to the rigors of everyday life. The Lucite acrylic non-porous surface requires less maintenance and is easier to clean. And now Lucite acrylic is available with built-in Microban antimicrobial product protection. Microban protection inhibits the growth of bacteria that can cause stains and odours on the tub surface. The continuous antimicrobial protection makes tub surfaces easier to clean and keeps them cleaner between cleanings. And because it's built-in during manufacturing, it won't wash off or wear for an added level of cleanliness that will last the life of the tub.
The cabinet is a maintenance free synthetic material with double insulation and comes in 3 colours Mahogany, (darkwood) American Cherry and Coastal Grey.
Delivery and installation in Leicestershire and Rutland will be free, for all other locations please contact us for delivery and installation costs.

Multi-coloured perimeter lighting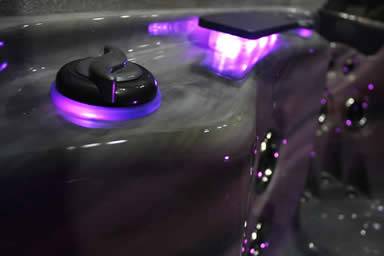 Lighted waterfall feature and lighted air controls

Antimicrobial product protection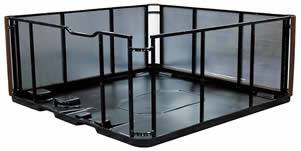 Galvanised Steel Subframe And ABS Base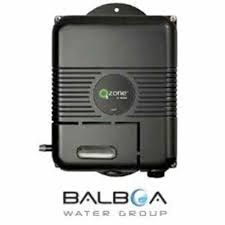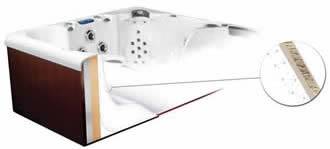 Foam And Insulating Wall Construction
FREE INSTALLATION
Delivery and installation in Leicestershire, Rutland and the surrounding counties will be free, please consult us for delivery and setup costs outside this area.