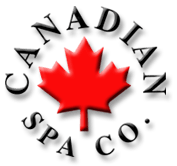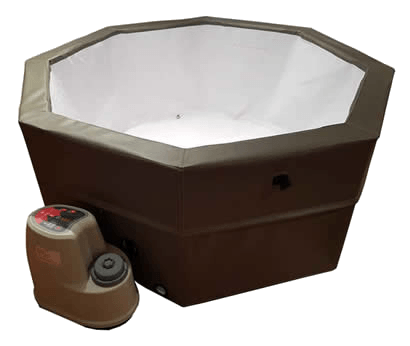 Muskoka – hire rates
4 Day Weekend – Deliver on Thursday, collect on Monday = £135
7 Day Hire – Deliver on Thursday, collect on Thursday = £165
Payment by cheque shall be cleared before delivery, or by cash on delivery.
Delivery is free in Leicestershire and Rutland; please contact us for delivery costs outside these counties.
The Swift Spa is the perfect option to a hard shell spa with its Rigid PE Foam (not inflatable) construction It can also be dismantled and stored or moved and re-built very easily, this also makes access to difficult sites possible being light and flat packed.
Muskoka Spa specifications:
Seating Capacity 6
Rigid PE Foam Construction
Water Capacity – 1200 litres
Dimensions 184cm x 73cm High
Internal 160cm x 74cm High
Dry Weight 76kg
Filled Weight 1100kg
Deluxe Thermal Hard Cover Included
88 Air Vents
500watt Turbo Air Blower
Heater – 1940w Max Heat Temp 39 degress.
Digital Control System
Fully portable – assembly in under 10 minutes
Reinforced liner rests on a thick padded base that provides a comfortable floor
13amp Supply required
What you require at home
Base or site


You require a flat level base to site the hot tub, this can be slabbed, concrete, blocks, decking or any firm hard standing. Grassed areas are not allowed but in some cases using such as OSB board (2 x 8ft x 4ft boards) or similar this may be possible "if" the ground is flat and level please consult us for advice. Stones and gravel are not suitable for the portable spas due to the linered bottom.
Electric and water supply
You will also require of course access to electric and a water supply, all our hot tubs and spas come with a cable and plug however if this will not reach your supply please ensure that you have a suitable extension cable available. The spa will be filled using your hosepipe from your domestic supply if you do not have a hosepipe please let us know and we can bring one for you to use. The Swift Spa will take approx 18/24hrs (30hrs during the winter months and up to 36hrs in extreme weather conditions) to heat up to full temperature.
All the spas can be helped to reach full temperature by using hot water from the household domestic supply. For example 15/20 buckets of hot water will help speed up the heating process by several degrees. Using a hosepipe on to the hot water tap/supply is not allowed as this will cause damaged to the spa liner.
Extend your hire


Should you enjoy your hot tub or spa experience so much you would like to extend your hire period please contact us for a quote on the additional costs.
Try before you buy


Should you decide during your hire you wish to purchase the hot tub or spa you are hiring, or any other hot tub or spa we will be happy to discuss your requirements. Should you wish to purchase the hot tub or spa you have on hire we will be happy to include your hire costs in any agreed price. All hot tubs and spas shall still be subject to a guarantee in these circumstances.
Chemicals


you will be supplied with ample chemicals for the duration of your hire period, DO NOT USE OR ADD ANY OTHER CHEMICALS TO YOUR WATER OTHER THAN THOSE SUPPLIED BY US. Not even bubble bath, foam bath or washing up liquid of any description, failure to comply with these instructions may cause SERIOUS DAMAGE TO THE BODY AND SKIN.
We do not recommend children under 10 years old use the spa. Please ensure that if any children will be using the hot tub or spa that they are fully supervised at all times "Leicester Hot Tub Hire Ltd" will not be held responsible for any accidents whilst the hot tub or spa is in your care during your hire period.
Anyone with any health issues or taking any medication should not use the hot tub or spa without consulting their doctor first.
Please also note no adult or child should sit on the filter housing at any time this is a suction area. Do not remove the filter housing top whilst the spa is running.